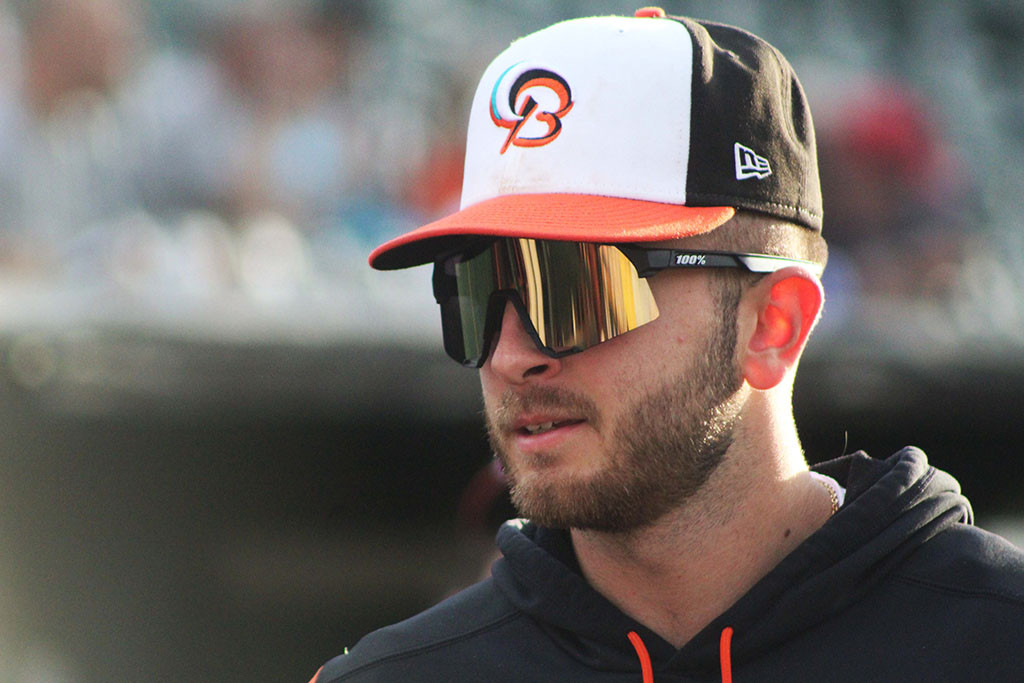 Heading into last night's last game of the Triple-A season, the Orioles' last minor league game of the year, O's prospect Connor Norby was the organization's home run leader with 28 for the season. Norfolk teammate Jordan Westburg had 27.
Could Norby hang onto his lead for one more game?
He would be, perhaps, a bit of a mild surprise as O's farm homer leader. Norby goes 5-foot-10 and 187 pounds, and most analysts have rated his hit tool over his power tool. He hit over .400 twice in college at East Carolina. And then he went in the second round of the 2021 draft, No. 41 overall, to the Orioles.
And yes, some players with big homer numbers on the farm - Kyle Stowers and Gunnar Henderson - moved on to the big club. But Norby's year has been pretty darn good.
And he ended it with one last homer, a two-run shot in Norfolk's season-ending 5-3 home loss to Jacksonville. That was Norby's 29th homer of the year. Westburg finished with 27.