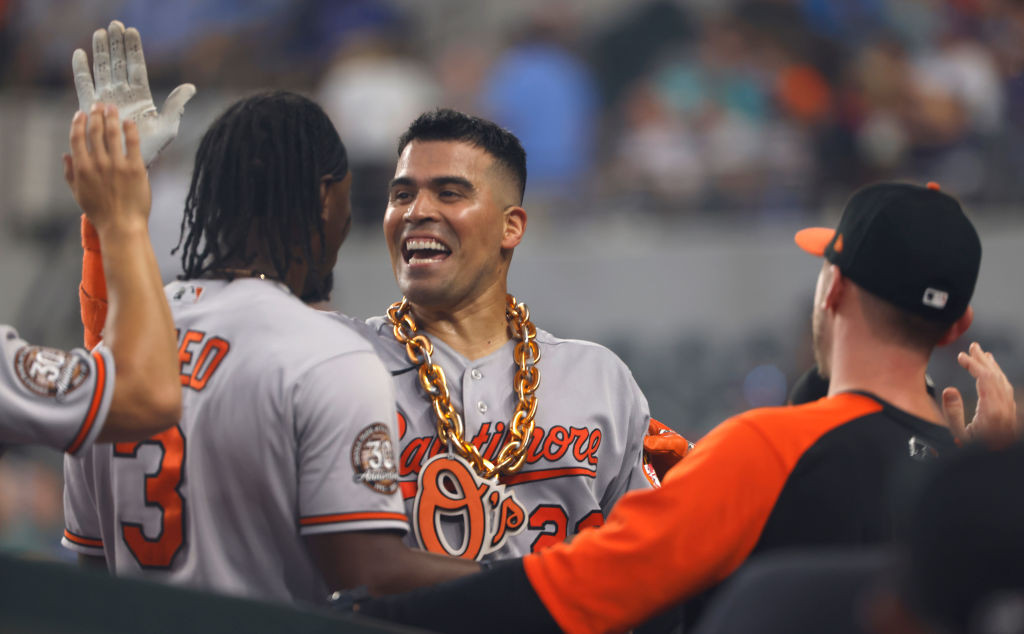 This is kind of a special night for the Orioles' No. 1 rated farm system. For the first time ever, the top three Baltimore draft picks from the 2019 draft – Adley Rutschman, Gunnar Henderson and Kyle Stowers – will all be in the starting lineup together for the parent club.
The trio were the first three picks by Mike Elias after he took over as the Orioles' executive vice president and general manager in the fall of 2018. The club took Rutschman with the overall No. 1 pick in June 2019, with Henderson at No. 42 and Stowers at No. 71.
At the end of last season, Rutschman and Stowers shared the Brooks Robinson Award as the Orioles' Minor League co-Players of the Year, and Henderson seems highly likely to win the honor this year.
"It's really special," Stowers said this afternoon in the O's clubhouse. "Coming in together, we were the first three picks of the new front office. The coolest part to see is not only how we have grown so much as baseball players, but we all have become so close. It's like rooting for your best friends. The fact we get to share the field together, be on a team together and chase after something so special as a playoff race, can't beat it."
In a clubhouse where the Orioles seem to be such a close-knit team, these three are the same way, but their friendship had origins in Sarasota, Bowie and Norfolk.