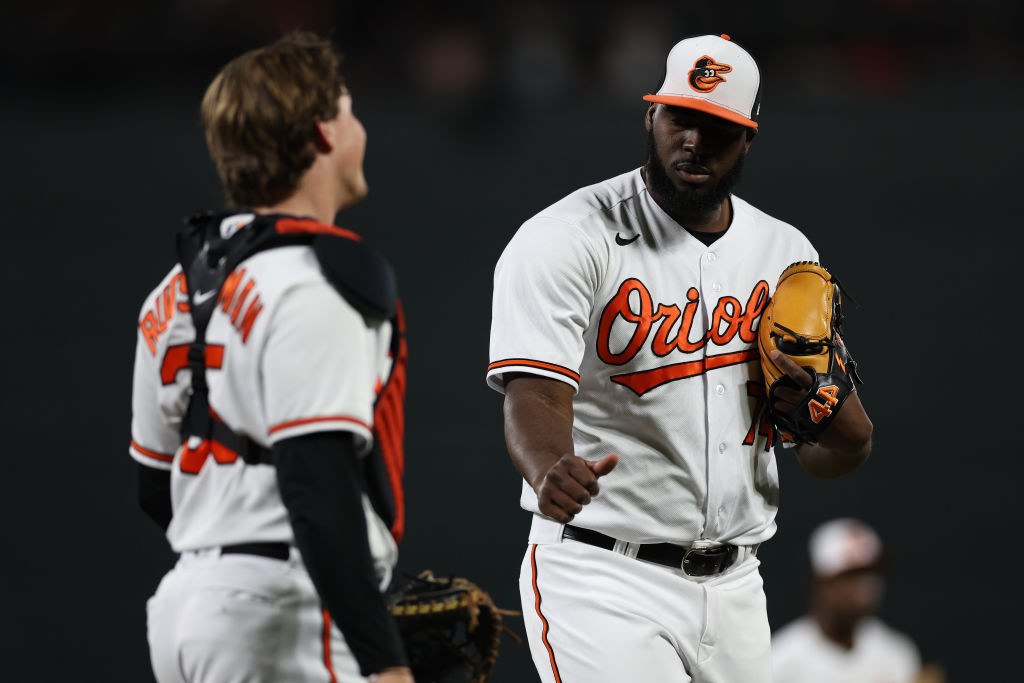 The Orioles held a team meeting this afternoon to discuss closer Félix Bautista. His loss to an elbow injury. How to proceed.
Also, the sensitive nature of it, with one of the team's most popular players receiving painful news that resonated through a normally jovial clubhouse.
"It's been a tough day up this point," said manager Brandon Hyde. "Félix has been such a massive part of our team, the best closer in the game. It's been amazing to watch him do what he does. Last night sucked, that's the bottom line, and we're hoping for the best for him. I just feel for him. We've got to move forward, have guys step up, go from there.
"I was with him this afternoon a little bit. Obviously, very disappointed, upset, and rightfully so. It was hard to watch him get the news. I just feel for the guy. I love the guy so much that it's hard to watch somebody in pain like that."
Basically, the message delivered today before batting practice. Give them information rather than have them receive it from the outside.